Restaurants
Delicious Meals in a Variety of Venues. Enjoy fine dining inside, outside, or at the beach
Tantalize your taste buds with an eclectic mix of sweet and savory dishes prepared by world-class chefs. Choose from seven onsite restaurants, each of which offers a unique dining experience. Visit Sofrito for authentic Dominican dishes. Dine at Puebla 222 for exceptional Mexican fare. Stop by the Beach Snack Bar for a refreshing cocktail with a water view—and an off-the-water breeze. If you're looking for the ultimate in comfort, savor an outstanding meal in the comfort and privacy of your guest room.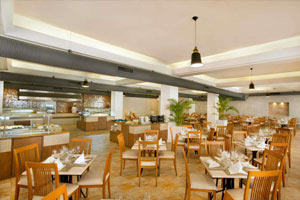 V Kitchen
Start the morning with a bountiful breakfast buffet, and return in the afternoon for a savory lunch. The menu is extensive and the meals are extraordinary.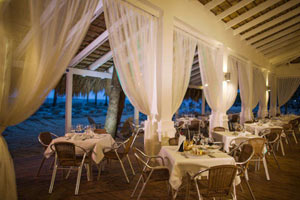 Rosmarino
Sizzling steaks. Mouthwatering lasagna. Rosmarino serves delicious meals in an alluring atmosphere that's perfect for couples celebrating a special event, or sneaking away for an evening alone.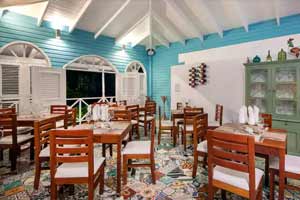 Sofrito
Celebrate Puerto Plata with an exceptional Dominican meal that's authentic, local, and delicious.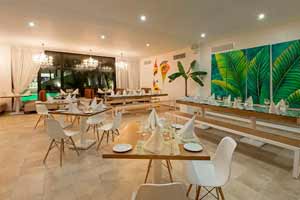 Blend
This fusion restaurant delivers flavor combinations unlike any you've tasted before. Revolutionary and outstanding.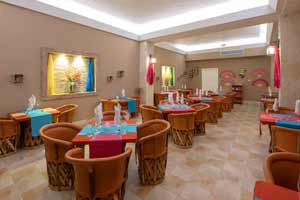 Puebla 222
Looking to spice up the evening? Puebla 222 serves zesty Mexican cuisine in a lively, convivial atmosphere.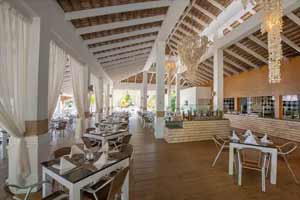 Beach Snack Bar
Step off the sand and into the shade for special signature cocktails and flavorful beach snacks.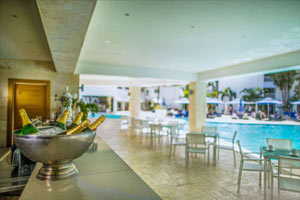 Bubbly Bar
Catch the game while sipping a classic cocktail, refreshing beer, or fine wine. It's a casual, comfortable good time.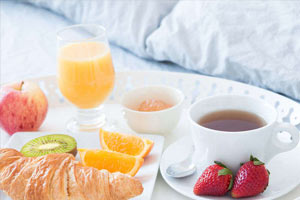 Room Service
For the ultimate in comfort and convenience, enjoy an artfully prepared meal in the privacy and comfort of your spacious guest room.
Available 24 hours daily